Who We Are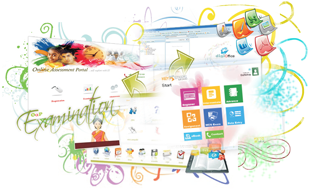 A software firm started with software development, product based tools and IT management in year 2012. We deals in tailor made Management Information System, eLearning services, Online Assessment, Office Digitalization, and customized software solutions. We use industry experience and technology expertise to effectively develop methodologies, products, and tools. For us, a friendly and flexible approach is the key to satisfying our customers. We always consider what fundamental benefits will facilitate the communications options for our clients.
Advantages

We successfully implement projects associated with Central and State Government as well as private institutions for data processing, assessment, recruitment, and MIS.

When developing new services, our actions are always governed by our customers' needs.

We always try to match our obligations with the maximum responsibility and professionalism. Our customers can always rely on receiving technically superior services that are easily available.

Customer Satisfaction and long-term good relations with customers built on mutual trust together form our highest priority.
Nature of work
We have so far developed right from Data Entry to complex Data Management Software few to mention,